Our Company Attended International Doctors Explore Optics Valley Meeting
发表时间:2017-06-13 发表人:International Cooperation Department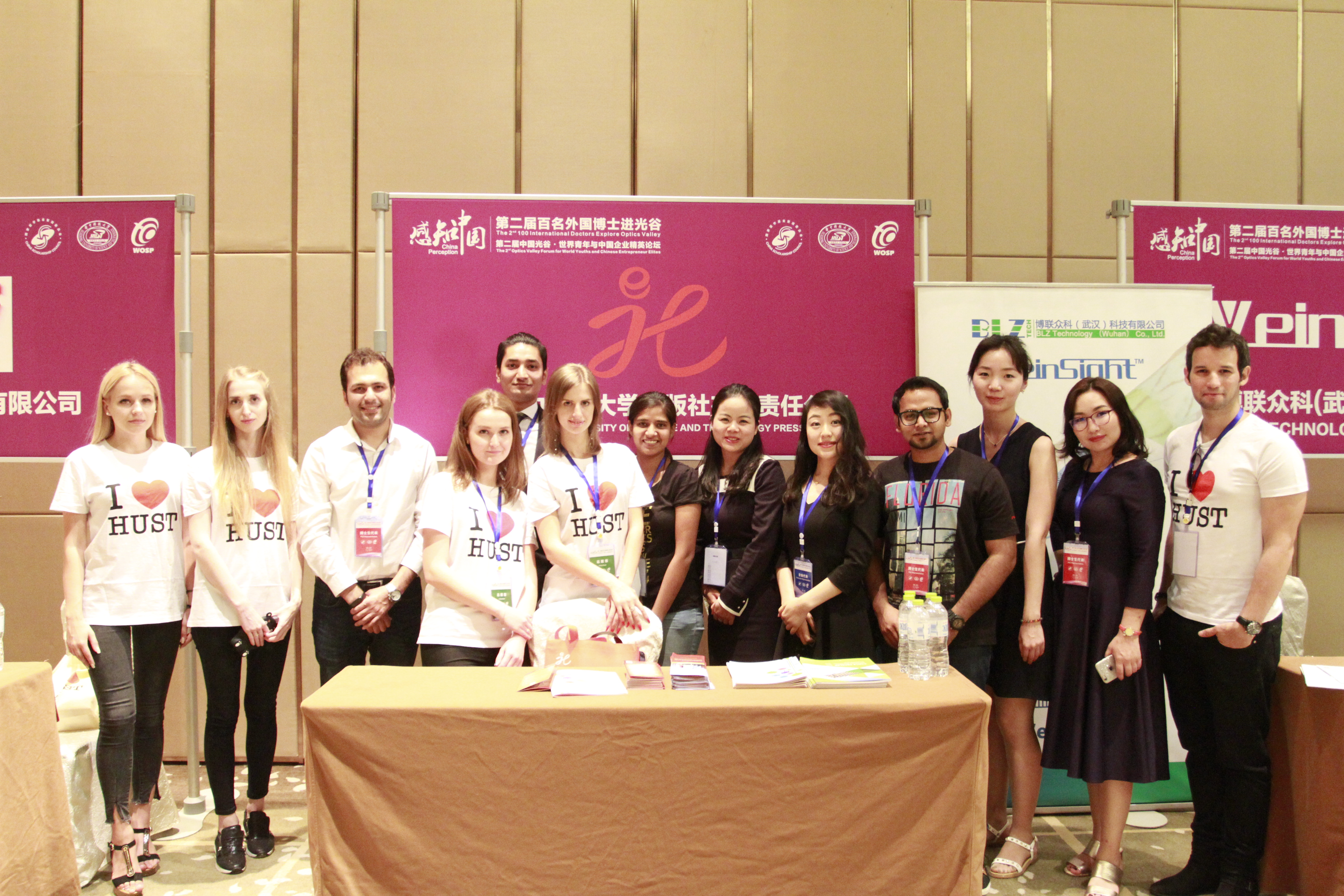 On June 6 and 7, China Perception-100 International Doctors Explore Optics Valley was held in Wuhan. Sponsored by China Scholarship Council, organized by Huazhong University of Science and Technology(HUST) and co-organized by Wuhan Overseas Scholar Business Park (WOSP), this event attracted over 100 international doctors supported by Chinese Government Scholarship from 7 top universities in Wuhan for participation, including Huazhong University of Science and Technology, Wuhan University, China University of Geoscience (Wuhan), Central China Normal University, Huazhong Agricultural University, Wuhan University of Technology and Zhongnan University of Economics and Law. The International Cooperation Department of our company attended this meeting as one of the Chinese enterprise's representatives.
In the meeting, the assistant manager of International Cooperation Department Vivian Yang was the first Chinese enterprise representative to make presentation to introduce the international cooperation businesses and the "Int'l Reader @WH". The excellent, fluent and lively presentation attracted all the audiences. In the afternoon, many overseas students came to our stand to consult related questions, the international cooperation department explained and collected many potential cooperative information.
All the doctors who attended this meeting ar
e overseas students from America, Canada, New Zealand, Russia and countries of "Belt and Road". After this meeting, we can enhance the connection between our comp
any with international market. Meanwhile, we introduced the "Int'l Reader @WH" in this platform, which can help us to seize future market opportunities of international businesses.