Cooperation Agreement Sign Ceremony between HUSTP and Elsevier
发表时间:2019-08-27 发表人:International Cooperation Department

During the first day of the 26th Beijing International Book Fair on Wednesday, our press signed a cooperation agreement with world renowned publishing house Elsevier on co-publishing a series of English books on the latest technological advancements in 3D printing.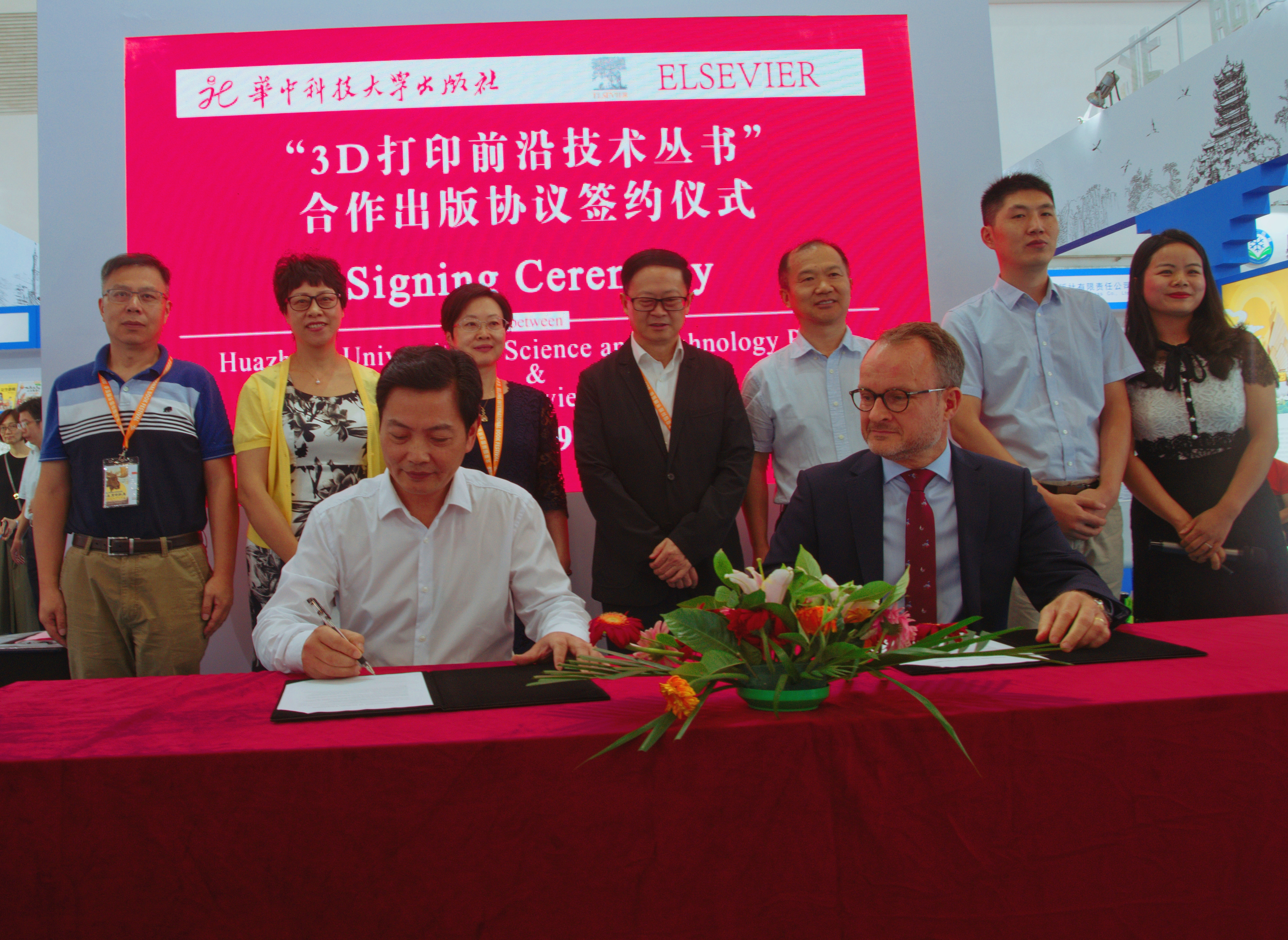 As an important field in the country's Made in China 2025 plan, 3D printing has seen varied and robust advancements in recent years. The book series introduces the latest research and implementation of 3D printing in fields such as aerospace, biomedical treatment and innovative design. The books will also demonstrate the achievements of Chinese universities and institutions to reflect the advance of Chinese equipment manufacturing.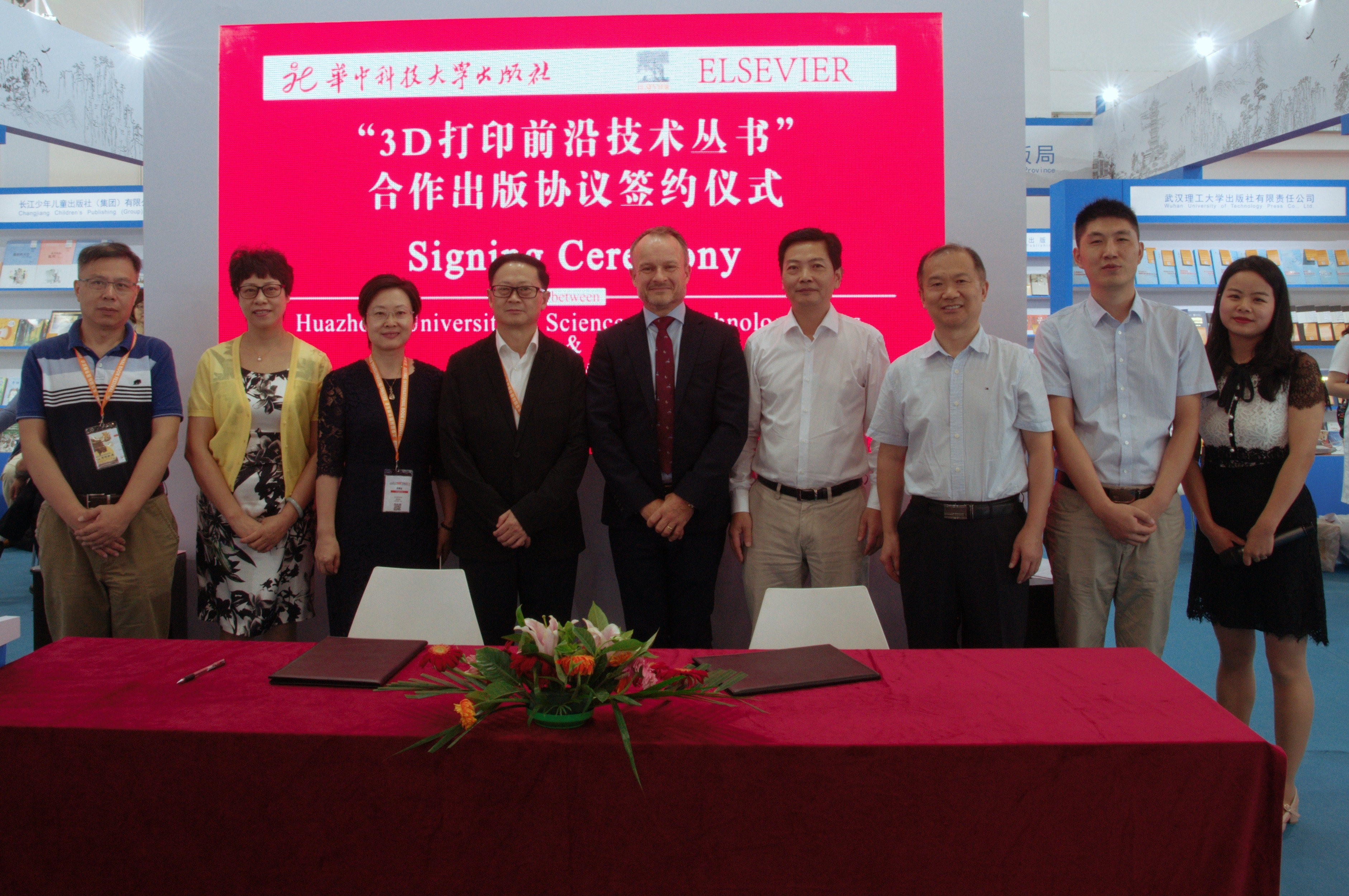 Our press has been actively involved in the layout and plan of 'going global' and in the process of self-development, we spare no effort to explore the overseas cooperation, attaching more and more attention from overseas markets. We firmly believe that this cooperation with Elsevier on 3D Printing Technology series will become a new highlight in our international journey.